Andrea Wren-Hardin
Andrea began visiting immigration detainees in 2014 and joined the board in 2016. She currently serves as president of the board.  Her spirit of volunteerism led her to serve two years in the Peace Corps in Cameroon, serve three terms on her local board of education, and hold leadership positions in her local Methodist church. She is a social worker who is serving as a hope center developer for a non-profit organization affiliated with the United Methodist Church.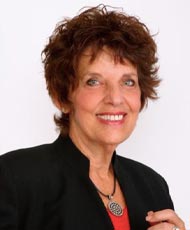 Charlotte Bennett Schoen
Charlotte Bennett Schoen has been active in various leadership roles for different organizations since she moved to Englewood NJ decades ago. She serves as a Board member of First Friends and has been part of the First Friends' community for 4 years.
Her focus combines being a change agent in combatting the global culture of violence and strengthening advocacy and justice for immigrants.
Dorothy Wetzel
Dorothy heads up the Communications Committee for First Friends. Dorothy became involved in First Friends 6 years ago through the Morrow Memorial United Methodist Church immigration ministries.
Dorothy is the CEO of Extrovertic Communications, a healthcare marketing communications consultancy now in its 11th year. She is married with 2 adult children, a cat and a dog.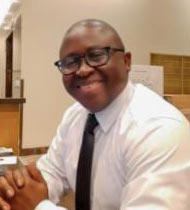 Edwin Evans Ko
Edwin Evans Koi is an asylee from Sierra Leone where he was a video journalist and entrepreneur. Edwin was granted asylum in March 2019 and currently works as a concierge at Equity Residential in Jersey City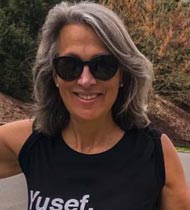 Emily Kullmann
Emily Kullmann is an avid, constant advocate for immigrants, asylum seekers and all people seeking a better life. I love being part of First Friends and sharing our mission. First Friends has enriched my life in millions of ways.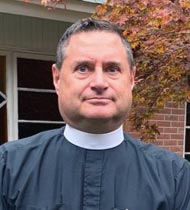 Ken Boccino
Ken is our Treasurer and has served as a member of the Board of Trustee since 2016. He assists with operations, finances and technology for First Friends. He is a Deacon in the Episcopal Church and is currently serving at The Church of the Saviour in Denville.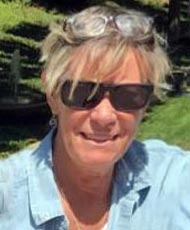 Leslie Neve
Leslie started visiting at the Hudson County jail in the 1990's. Back then First Friends operated out of a former convent in Elizabeth. She strongly believes that no matter how a person comes to the States, that person should be treated as a human being; and be recognized as somebody who someone loves.
Lorna Henke
Lorna Henkel, Former Board President, has been visiting asylum seekers and detainees since 2008. She is a member of the First Reformed Church of Secaucus, PeaceWorks, and NJ Peace Action. Lorna is married to Rev. Will Henkel. They are parents of 3 grown children and grandparents of 8.
Nancy Taiani
Nancy Taiani is the Board Secretary. Having been a First Friends penpal and participated in rallies and protests against immigrant detention for years, she joined the board in 2016. She has been team leader of St. Peter Claver Parishioners for Peace & Justice since 2002 and also coordinates monthly dinners for the homeless at that church.
Rohit Ruhella
Learning about First Friend's mission and seeing the passion, Rohit Ruhella started participating in the outreach programs as a volunteer 2 years ago and later joined the board. He says it's a pleasure to be a part of this great mission and currently chairs the Development committee, working along with the colleague board members and awesome volunteers.